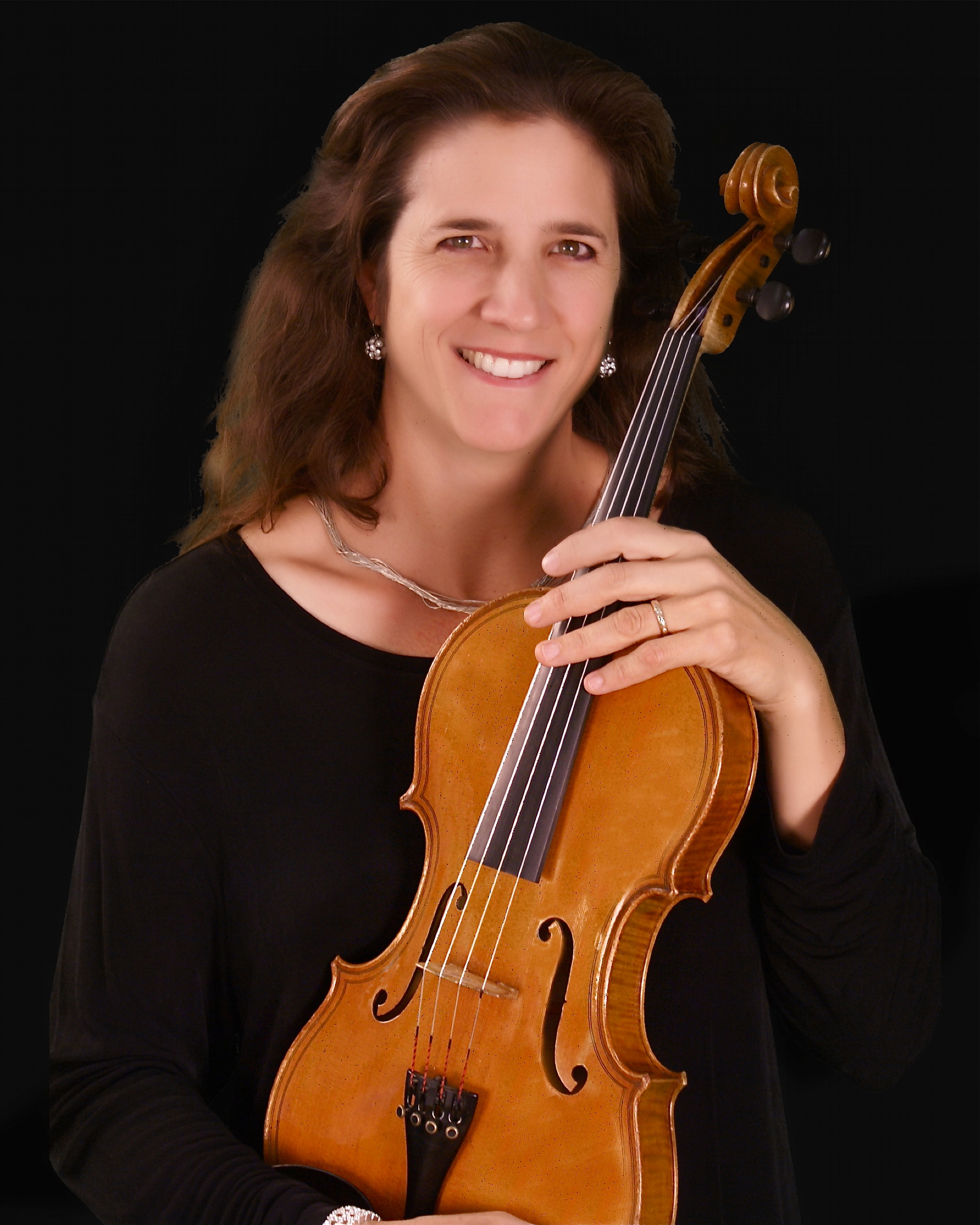 Kimberly Fredenburgh
Kimberly Fredenburgh is the Principal Viola with The New Mexico Philharmonic and is also Associate Professor of Viola at the University of New Mexico. She was previously Associate Principal Viola of the Phoenix Symphony and taught on the faculty at Arizona State University. She has performed in Carnegie Hall and has served as principal viola in the New World Symphony (Miami, FL). Kim has performed as a recitalist in Canada, Mexico, Portugal, Spain, Brazil,Puerto Rico, Germany, Monaco, Argentina and across the United States. She will appear as soloist in Capetown, South Africa in March.
Kim was originally a hunter/ jumper rider, competing in big equitation classes as a teenager in New York. She was also the captain of the national champion 4-H Horse Quiz Bowl Team. While attending college she was captain of the SUNY Stonybrook Inter-collegiate show jumping team. When she moved to Florida, she continued to ride jumpers in the Wellington area. When she moved to Phoenix in 1994 she began her dressage addiction.
Kim has two young sons, but still makes time to ride regularly. She has been riding dressage actively in New Mexico for the past 10 years, on a variety of horses some of which she bred herself. She is currently showing her large TB gelding Romeo at 2nd level, and hopes to compete at 3rd level once she can sit his medium trot . She also has a young Westphalian filly by Festrausch, who will hopefully be a dressage horse someday.
Kim will appear as the soloist with the New Mexico Philharmonic in Popejoy Hall on February 22 in the beautiful Willam Walton Viola Concert. If you would like more information about this special concert please see the NMphil website: